Felicity Northeast Millinery
Melbourne award winning milliner Felicity Northeast has a reputation for her Fashions on the Field couture millinery, race hats, headbands and fashion headwear. Felicity Northeast bespoke millinery pieces are sustainable and elegant, featuring traditional millinery techniques, contemporary design and upcycled materials. Read more about Felicity Northeast Millinery's awards here or shop online here.
Ready to Wear
A collection of elegant, handmade, ready to wear hats and headpieces are always available.
These include couture millinery, race hats, bridal, casual hats, fascinators and fashion headwear.
New hats and headpieces are constantly added, so stay in touch and sign into our mailing list.
Shop ready to wear race hats and fashion millinery online.
Shop all collections here.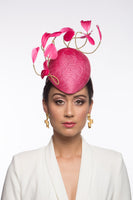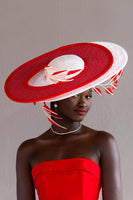 Made to order: Bespoke and Custom Millinery
A special bespoke headpiece or hat can be made just for you. It may be one of our designs with a different colour or trim or an unique piece.
Appointments are available in person at;
Mount Eliza, Mornington Peninsula or Fitzroy, Melbourne.
Appointments via video, email, or phone are also available.
About bespoke millinery.
Contact us here.


Couture millinery, race hats, fascinators and fashion headwear
Summer Resort Headwear and Sun Hats
INTERCHANGEABLE MILLINERY; MIX AND MATCH TRIMS AND HAT BASES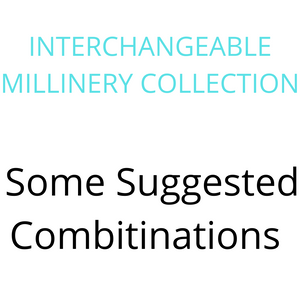 Ivory Wide Headband with Red Rose Flower: Interchangeable Millinery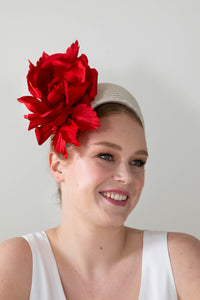 Ivory Button Hat with Pink Double Swirl: Interchangeable Millinery
Black Teardrop Hat with Cream Silk Bow: Interchangeable Millinery